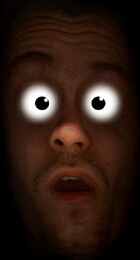 Kaspar P. Loit

Kaspar got involved in computer graphics in 1986. Tinkering with primitive graphics applications soon lead him into the world of computer graphics professionals. Bitmap graphics, DTP, 3D modelling... he has done it all.

While working in Estonian State Television as a graphic designer, teamed up with Ott and Juhan, who were working on their first game: Roketz for Amiga.

Computer graphics proved more interesting than his studies in the Estonian Academy of Arts where he managed to study both fashion and graphic design.